We work
For You
At Merit Advisors, LLC, our team of professionals helps identify your needs while accounting for your dreams. Then, we get to work to build a strategy that fits your unique lifestyle. While we offer our professional guidance, you're in control every step of the way.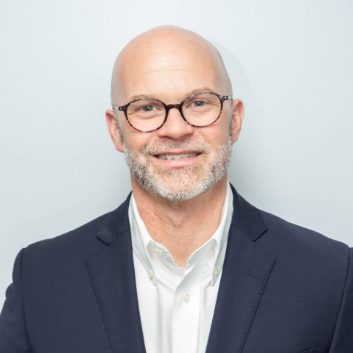 J.B. (Burke) Howard, RFC®, CSA, CLU®
Founder and President
As founder and president of Merit Advisors, J.B. Howard is an Investment Adviser Representative (IAR) whose passion for financial literacy and client empowerment is rooted in his childhood.
Raised by a single mom who worked full time just to be able to provide the necessities for her children, J.B. learned the value of hard work and careful financial decisions. He began working as a caddy when he was 13, which eventually helped him attend college on a caddy scholarship and fueled his passion to become financially literate and share his knowledge with his mom and others so they could pursue their retirement dreams.
In 2001, J.B. joined Dome Financial Services, an independent firm founded by his father-in-law, Rick Gostel, who had more than three decades of experience. J.B. went on to open Merit Advisors in 2005.
J.B. has passed his Series 66 securities exam and holds life and health insurance licenses in several states, enabling him to offer both investment strategies and insurance products and services. He also has earned designations as a Registered Financial Consultant, Chartered Life Underwriter and Certified Senior Advisor.
He believes it's essential to find a team that can navigate all aspects of a financial strategy – for retirement income strategy, tax-efficient strategies and legacy planning to wealth creation strategies and asset management.
"Find someone you can trust who will not just tell you what to do but who understands what's going on in the world from a macro standpoint," J.B. says. "Someone who can make adjustments to your plan according to your goals as well as what's going on in the world."
A graduate of Bowling Green State University, J.B. is on the board of the Fellowship of Christian Athlete's Whole In One ministry and a member of New Life Church in Mount Vernon, Ohio. He also is a longtime supporter of Westerville Area Resource Ministry, The Navigators and the Alzheimer's Association.
J.B. and his high school sweetheart, Krista, have been married for more than 22 years and have two children, Kyler and Kennedy. The family lives on a homestead in Gambier and cares for a flock that includes chickens, alpacas, two barn cats, a llama, a horse named Oliver, a chocolate labrador retriever named Finley and a pug named Mo.
When he isn't helping clients, J.B. enjoys hiking, mountain biking, golfing, endurance events such as the 29029 Everest hike, paddleboarding and kayaking.
Certified Senior Advisors (CSAs)® have supplemented their individual professional licenses, credentials, and education with knowledge about aging and working with older adults. It is recommended that you verify the validity of any professional's credentials with whom you conduct business and be sure you completely understand what those licenses, credentials, and education signify. The CSA certification alone does not imply expertise in financial, health, or social matters. For more details visit www.csa.us.The CLU® mark is the property of The American College, which reserves sole rights to its use, and is used by permission. Any reference to the marks owned by The American College shall include the following footnote in reasonable proximity to the first reference of the mark(s): The CLU® mark is the property of The American College, which reserves sole rights to its use, and is used by permission.