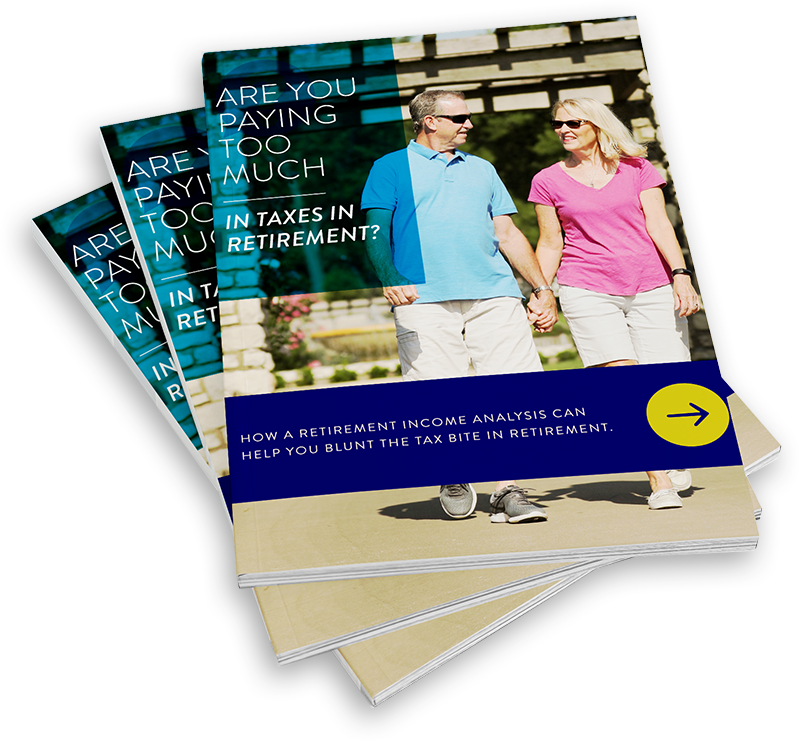 ARE YOU PAYING TOO MUCH IN TAXES IN RETIREMENT?
The potential advantages of separating your taxable and tax-deferred accounts
The signs to watch for in ever-changing tax laws
Options for tax deductions in retirement income
HOW CAN I GET THE MOST FROM MY SOCIAL SECURITY BENEFITS?
Ways to optimize Social Security for your situation
Why timing is everything when it comes to your benefits
Ways to supplement your Social Security income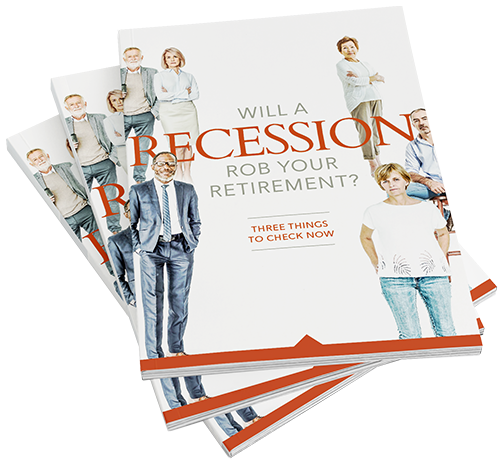 COULD YOUR RETIREMENT WEATHER A DIP IN THE MARKET?
5 sources of income (aside from Social Security) to factor into your retirement equation
A simple calculation to estimate your risk tolerance
Alternative methods to create income without relying on the volatile stock market
LEARN HOW RISING INTEREST RATES CAN KNOCK YOUR RETIREMENT OFF BALANCE.
Why traditional asset allocation strategies may no longer suffice
Why bonds may not be the risk-free investment most believe them to be
Alternate ways of generating retirement income — for life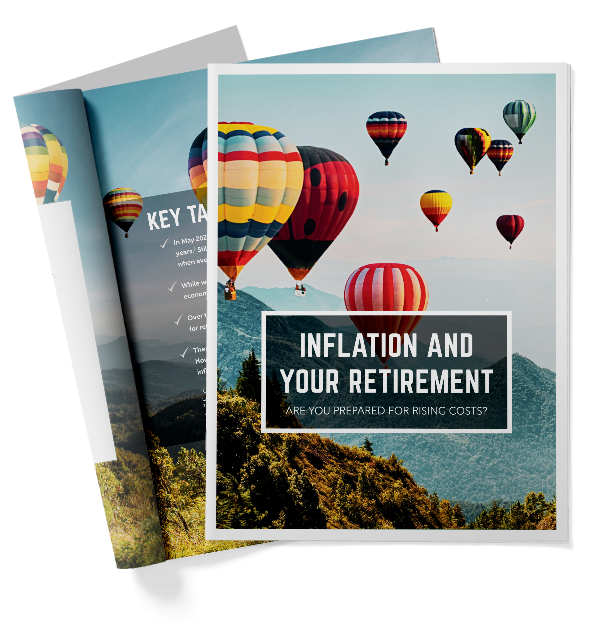 INFLATION CAN BE A SIGN OF A HEALTHY ECONOMY, BUT IT ALSO COULD AFFECT YOUR SAVINGS.
What is inflation and what causes it
Why it can be a sign of a healthy economy
What you can do to prepare for rising inflation during your retirement years
FEELING BURDENED BY DIVORCE?
4 key actions to assemble "Team YOU"
11 fast-and-easy tasks to clean up your financial paperwork
5 moves to help map out your financial fresh start
ESTATE AND LEGACY GUIDANCE FOR YOU AND THOSE YOU LOVE
Areas your will should address (and who should write it)
The two types of trusts – and how they can help reduce the chance of a family conflict
A checklist to help you select the right person to carry our your wishes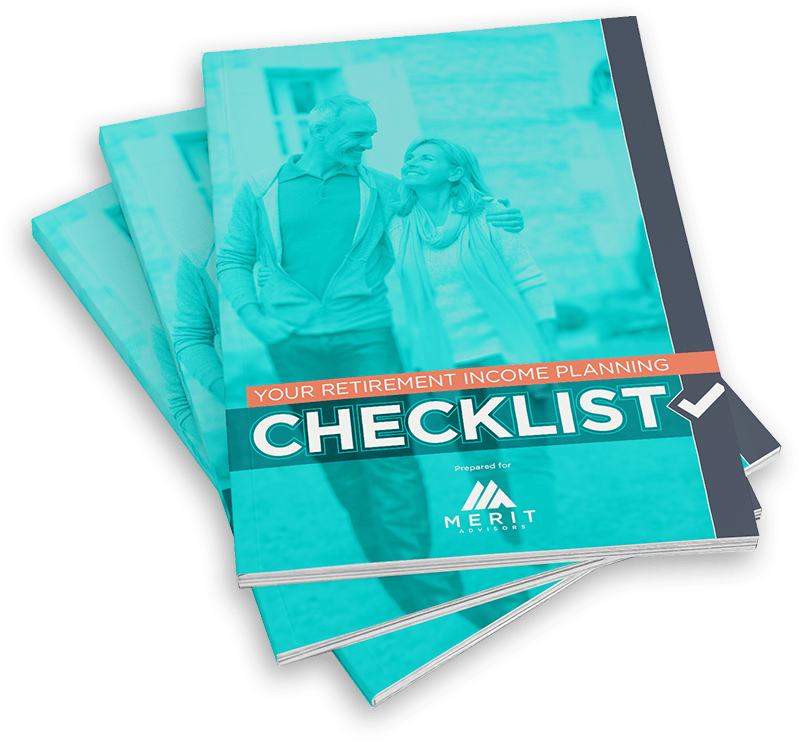 Retirement planning checklist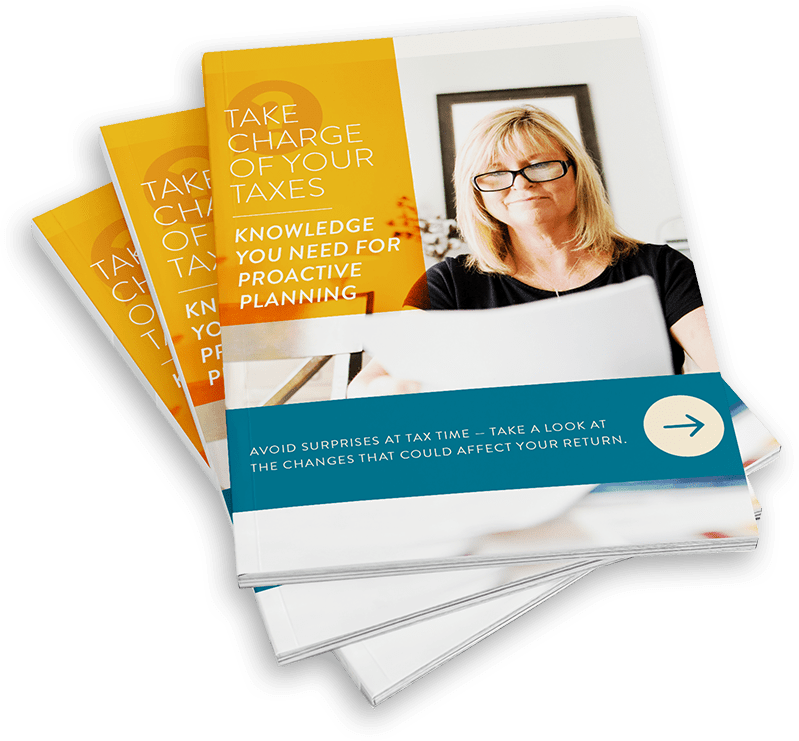 Take charge of your taxes
How inflation could affect your tax bill
Why proactive planning can help give you financial confidence
How your financial professional can coordinate with a tax professional to help you create a tax-efficient strategy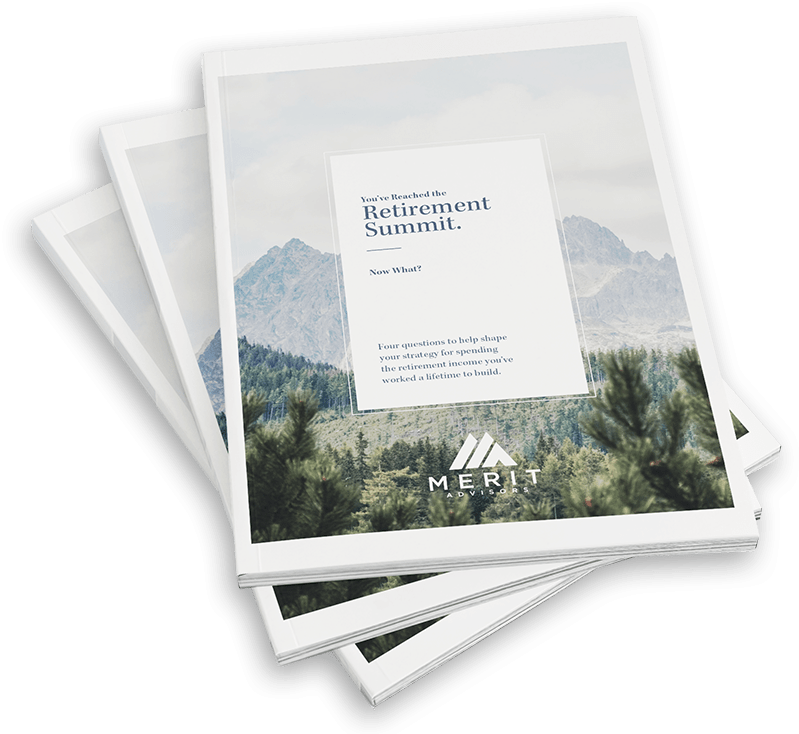 Are you prepared for the next phase of retirement?
What four retirement-related questions you should answer today
 Why putting your finances to use during retirement requires a strategy
 Where to turn for financial guidance
Neither the firm nor its agents may give tax advice. Individuals are encouraged to consult with a qualified professional before making any
decisions about their personal situation.
Is Life Insurance Worth the Money? 3 Questions to Ask:
What Navy SEALs Can Teach Us About Uncertainty
How to Avoid Leaving Money on the Table
"Antidote" to Unhappiness?
The 4% Rule: A Merit Moment
The Unique Challenges Women Face when Planning for Retirement: A Merit Moment
Traditional vs Roth IRAs: A Merit Moment
Intro to College Planning: A Merit Moment
How to Set Your Goals for the New Year: A Merit Moment
3 Hidden Gems for Uncertain Times