Investment advisory products and services made available through AE Wealth Management, LLC (AEWM), a Registered Investment Advisor. Insurance products are offered through the insurance business Merit Advisors, LLC. Merit Advisors, LLC is also an Investment Advisory practice that offers products and services through AE Wealth Management, LLC (AEWM), a Registered Investment Advisor. AEWM does not offer insurance products. The insurance products offered by Merit Advisors, LLC are not subject to Investment Advisor requirements.1642300 – 01/23
Have you ever asked yourself any of these questions:
What retirement contributions are tax-deductible? 
Is my 401(k) sufficient to fund my retirement? 
Would a Roth IRA be preferable to my traditional IRA? 
What types of expenses do I need to consider in my retirement plan? 
There are so many different questions surrounding retirement income planning that it can often feel overwhelming. It's also tough to figure out where to go for answers when you start the planning process. 
Then, even after you're retired, there are some very important considerations to understand so that you utilize your assets in the most ideal way for your situation. The learning curve continues on both sides of the retirement mountain. 
Neither the firm nor its agents or representatives may give tax or legal advice. Individuals should consult with a qualified professional for guidance before making any purchasing decisions. Merit Advisors, LLC. has a strategic partnership with tax professionals and attorneys who can provide tax and/or legal advice.
Preparing for the Climb?
Check out our guide aimed at helping you assess your current retirement savings strategy, including: 
Ways to plan for a long life 
Why you should have a housing plan (or two) 
Planning for health care and long-term care assistance 
And more 
Our "Retirement Income Planning Checklist" explores 10 topics that could help you prepare for your financial future.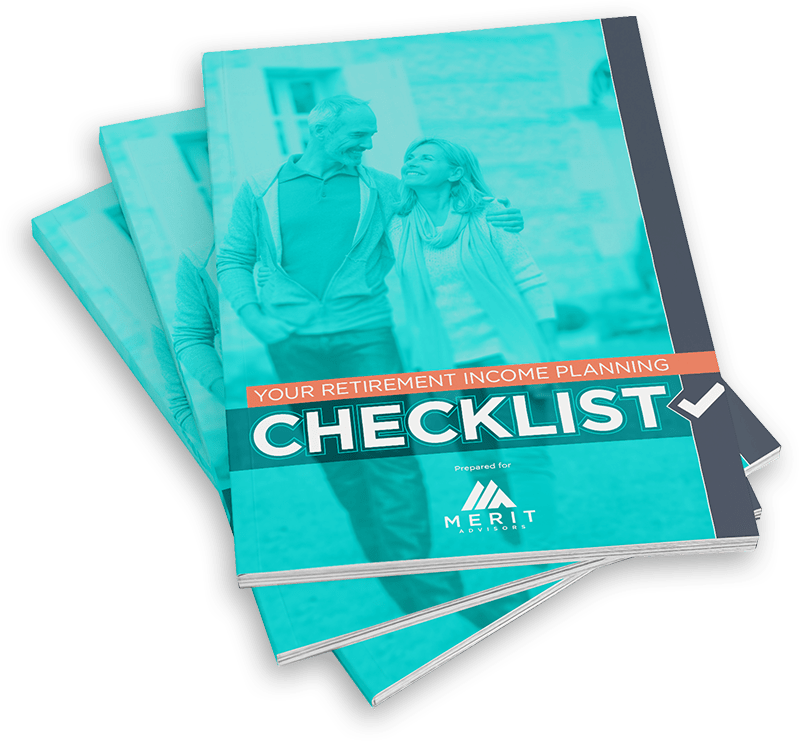 Want to Learn More?
If you're looking for someone to help, we'd love to hear from you!